Great Start for CQM T&C's Level 5 Improvement Specialist 'Open Cohort'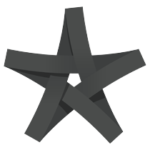 Following significant demand, CQM Training & Consultancy have started delivery of their first Level 5 Improvement Specialist apprenticeship standard as an 'Open Cohort'.
Attracting candidates from across all sectors and industries in England, this delivery method enables apprentices to access CQM T&C's high calibre training whilst networking with a wider range of like-minded individuals. It provides a great forum for discussion, problem solving and, also, to review how others approach CI and Lean Six Sigma in their own organisations.
The programme will be delivered across 6 three-day workshop blocks, with group, and 1:1 coaching in between.
The apprentices will be using Minitab to support the in-depth statistical data analysis required to pass the 8 mini case studies in the 4-hour open book EPA exam. They will also be expected to develop and deliver a 45-minute training session to a group of level 4 Improvement Practitioners, complete a portfolio of evidence substantiated by an improvement project which will form the basis of their professional discussion.
Drawing on a wealth of knowledge, the apprentices from; 2SFG, Aimia Food Group, Premier Foods, Tayto, Siemens Gamesa Renewable Energy Ltd, William Hill, C.RO Ports, GAP, XPO Logistics and Johnson Matthey will get valuable insight into how others set out to achieve Operational Excellence.
CQM T&C will be starting additional Open Cohorts across England for the Improvement Specialist Level 5, Improvement Leader Level 6 and Operations Manager Level 5 throughout 2020. Keep up to date with our up-coming events via our website.