We're

thrilled

with our recent

learner

survey feedback!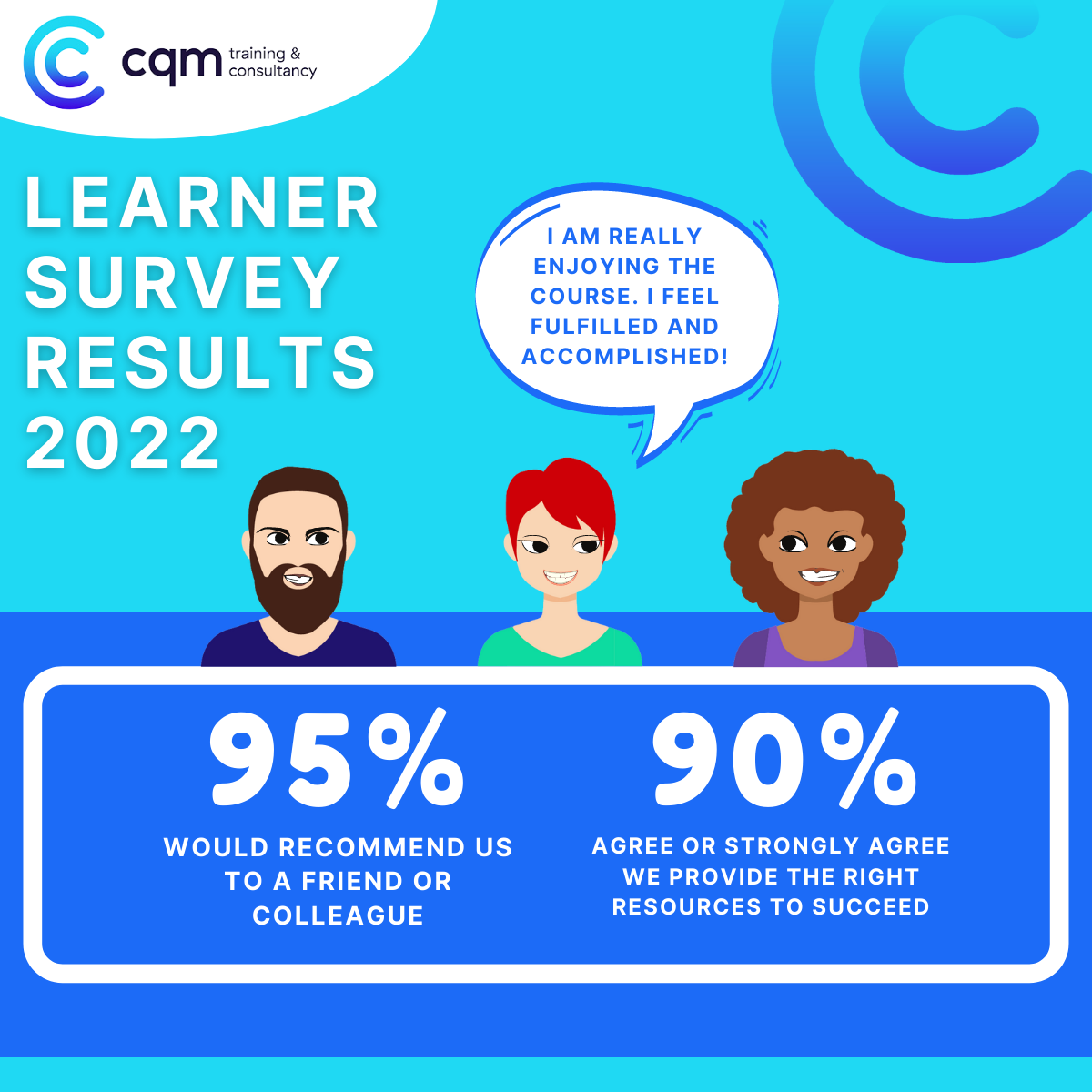 At CQM Training & Consultancy we take the views and feedback of our learners very seriously, to build and continually improve on their learning experience and outcomes that impact both their personal and professional lives. We work hard to deliver effective, engaging training courses and apprenticeship programmes to empower learners, allowing them to develop and better themselves; making a real difference to them and their organisations.
We are delighted with the results and comments from our recent learner surveys conducted in July 2021 and February 2022. We would like to take this opportunity to thank every learner who completed the survey, it really does provide us with a great insight on what we're doing well and where we can enhance your experience further.
Our team work tirelessly, so it is a real pleasure to see how we have pulled together, to continue to provide an excellent service through what has been a challenging time for many. If there is one key statistic that reflects this from our learner's perspective, it would be that of learners spanning more than 50 organisations that completed the survey, 95% would recommend us to a friend or colleague.
You can see the full breakdown of questions, results and various learner comments in the Learner Survey Results 2022 Summary, along with Executive Summary from our Quality & Compliance Manager, Dawn Hughes.
Over the coming year we plan to build on these fantastic results and feedback, to continue to challenge our best practice, to increase the value and experience for our learners. So, to all new and existing learners, we look forward to delivering more fantastic training and eagerly await your undoubted and amazing success stories!