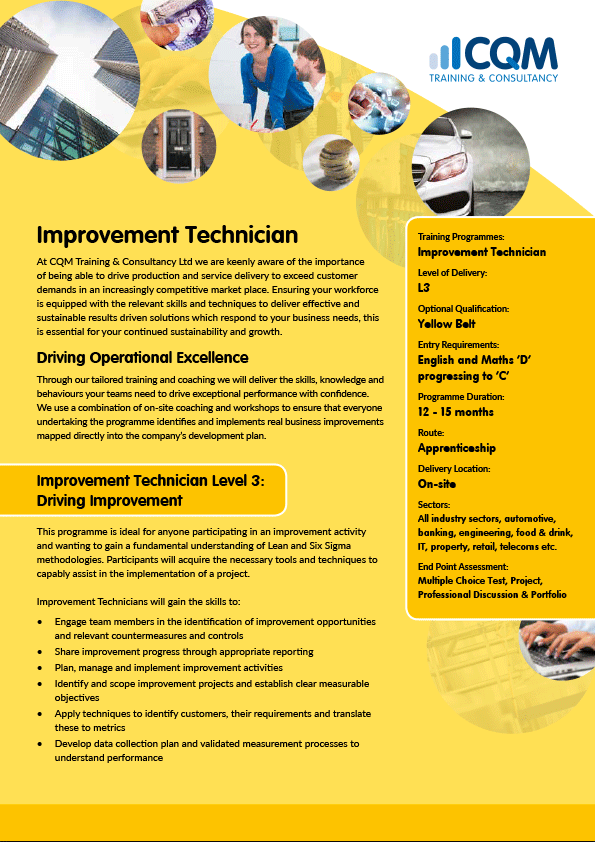 Improvement Technician
This programme is ideal for anyone participating in an improvement activity and wanting to gain a fundamental understanding of Lean and Six Sigma methodologies. Participants will acquire the necessary tools and techniques to capably assist the implementation of a project.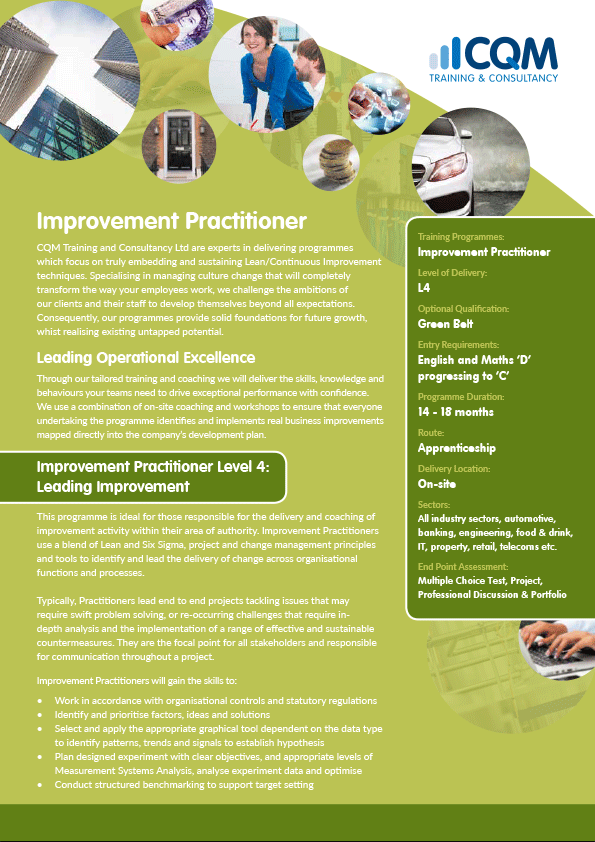 Improvement Practitioner
This programme is ideal for those responsible for the delivery and coaching of improvement activity within their area of authority. Improvement Practitioners use a blend of Lean and Six Sigma, project and change management principles and tools.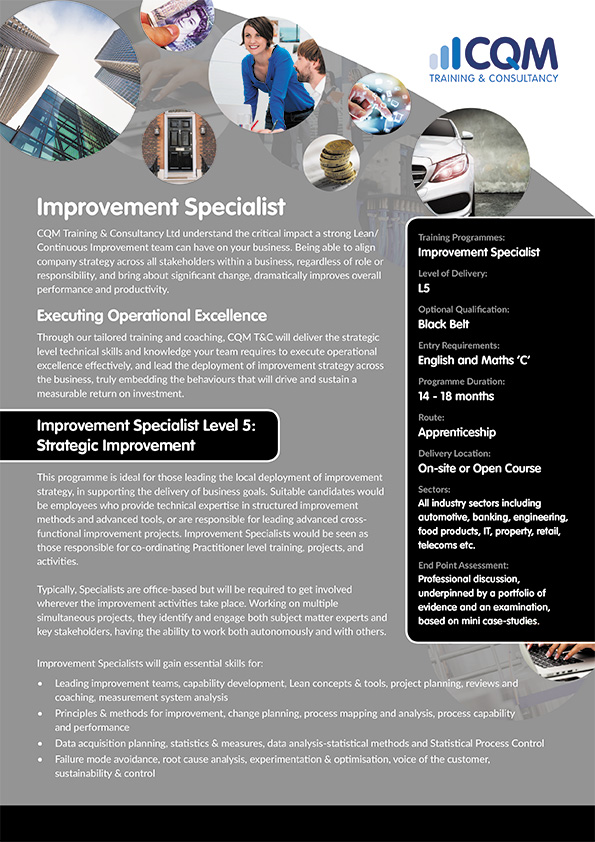 Improvement Specialist
This programme is ideal for those leading the local deployment of improvement strategy, in supporting the delivery of business goals. Suitable candidates would be employees who provide technical expertise in structured improvement methods and advanced tools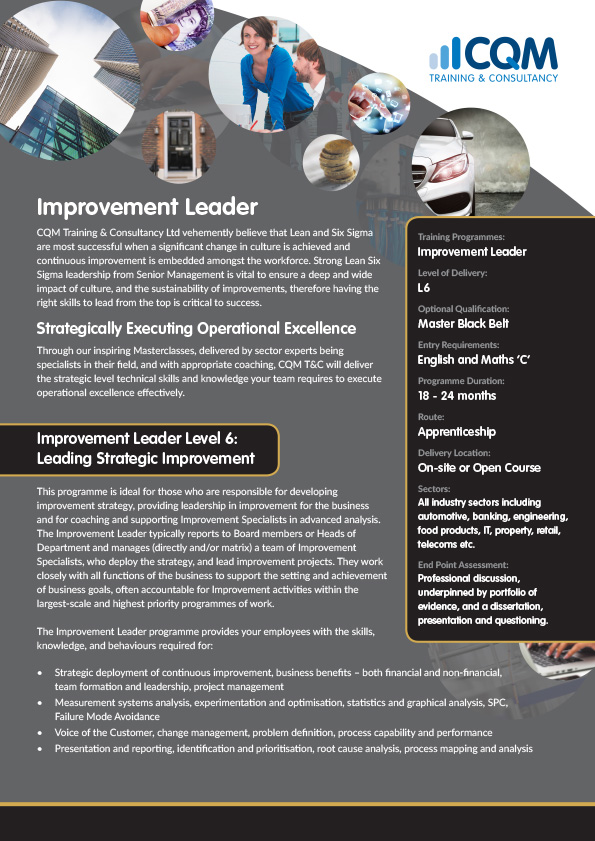 Through our inspiring Masterclasses, delivered by sector experts being specialists in their field, and with appropriate coaching, CQM T&C will deliver the strategic level technical skills and knowledge your team requires to execute operational excellence effectively.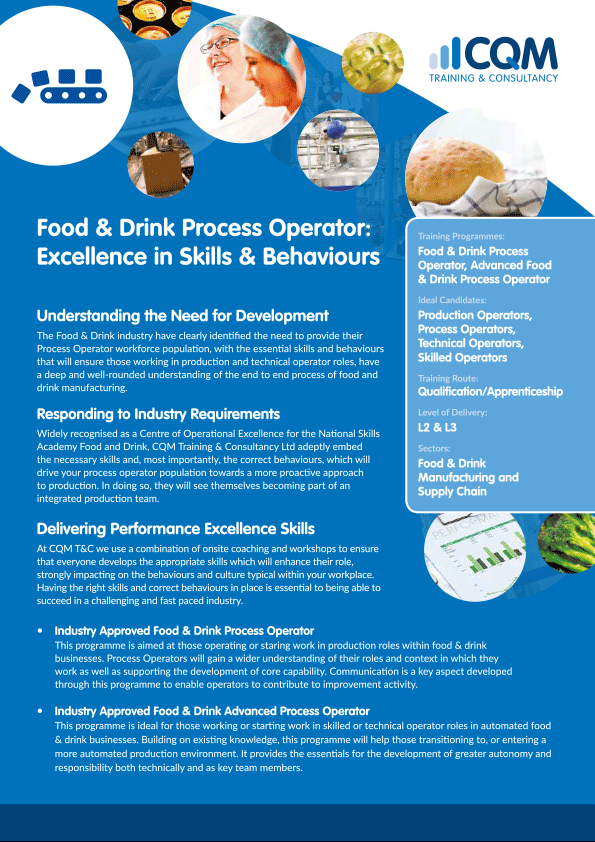 Food & Drink Process Operator
Delivering the essential skills and behaviours that will ensure those working in production and technical operator roles, have a deep and well-rounded understanding of the end to end process of food and drink manufacturing.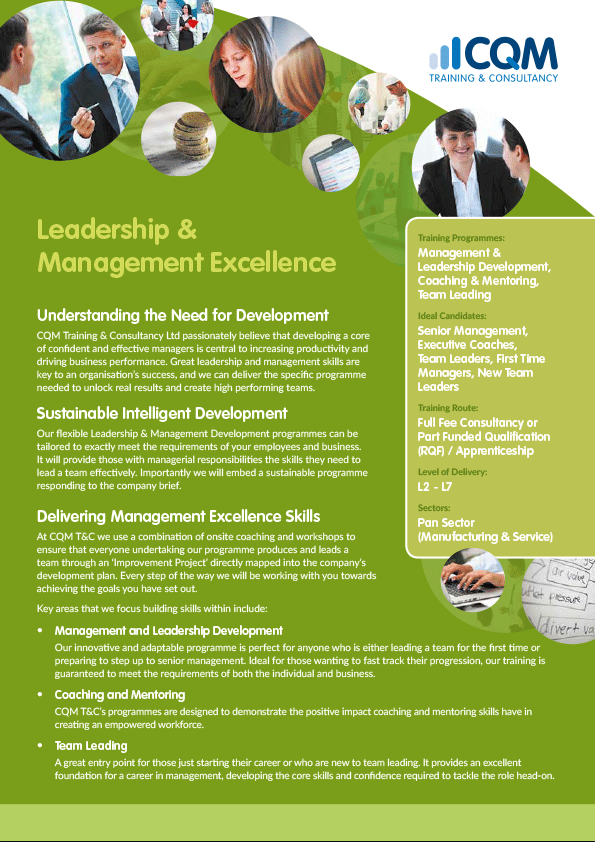 Great leadership and management skills are key to an organisation's success, and we can deliver the specific programme needed to unlock real results and create high performing teams.
Get in touch to see how we can tailor our approach to deliver your programme